Talent by Jelly
TBJZL
Whether you know him as TBJZL, Tobjizzle, or just Tobi, his friendly and cheeky personality is the key to his success and growth.
About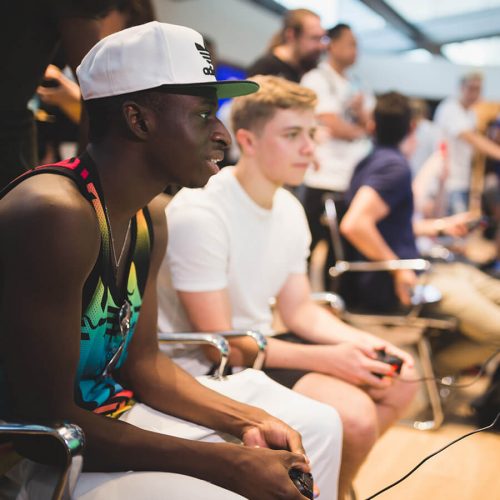 Who?
Tobjizzle is a member of The Sidemen with almost 4 million subscribers, which are split across his main Youtube channel and his gaming channel, as well as being a regular streamer on Twitch.TV
On his main channel, he mainly plays FIFA and uploads VLOG's and content with his Sidemen friends. Over on his gaming channel, you'll find GTA, CoD and other games.
Managed by Upload Agency.
Social
Projects
YOUplay PES 2018
Tobi attended an invite-only event held in FC Barcelona's stadium for exclusive access to PES 2018 alongside World-wide press and media.  He gave his honest and positive reactions to his followers and subscribers.
PES 2017 Option File
For Upload 2017, we created a PES 2017 option file featuring all of the Sidemen members.